I went for a friend's wedding last weekend.


And there it was - the faint but distinct smell of the start of many "friend's wedding" to come in the near future.


And with that, I try not to think of my own series of unfortunate events.





Date: 13 Jan 07




Venue: Dewan Raja Muda Musa, Shah Alam




The Couple: Sharinaz (dear Kak Shinaz) & Azreen.




We arrived sharp at 8pm, as was stated on the invitation card that I did not receive. In fact, I wasn't the only one who didn't receive an invitation, as our newly betrothed felt it was more economical to only send out

two

cards, with everyone's names split evenly between them. =.=


But yeah, so we arrived on time, and I was under the impression that only

Chinese weddings

are bound to start (at least) an hour late. As I soon found out though, it was actually more of a

Malaysian

thing rather than that of a particular demographic, to subject wedding dinner guests to a long, excruciating wait.


In our case, we had to wait for exactly 1 hour and 50 minutes before we could start eating.


And here's the catch: the food was right in front of us the whole time! -_-







:: Colour coded pink. The one standing up, in the pretty pink kebaya, is Shinaz's sister ::




To distract ourselves from the very noticeable rendang and curry chicken in front of us, we resort to what we do best when we're bored and in possession of cameras.



:: Jen and Shy ::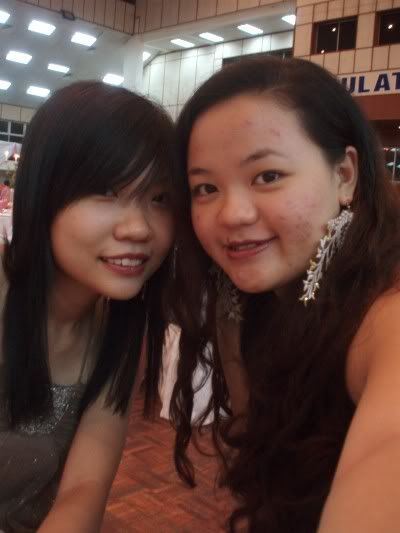 :: Introducing Hsin, in black hair for the first time in 4 years ::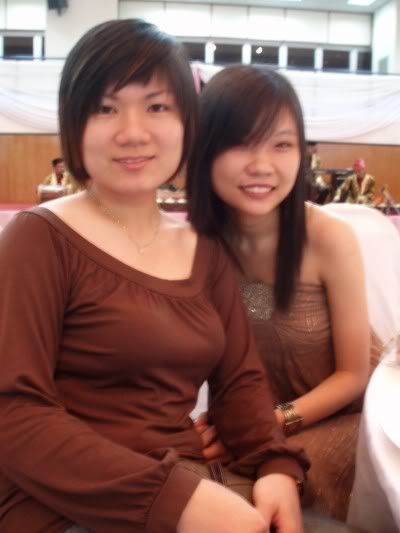 :: Shima and Mr. Shima ::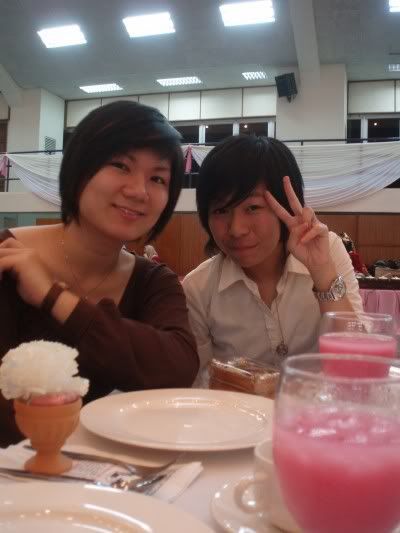 8.30 pm, and bride was still no where to be spotted. =.=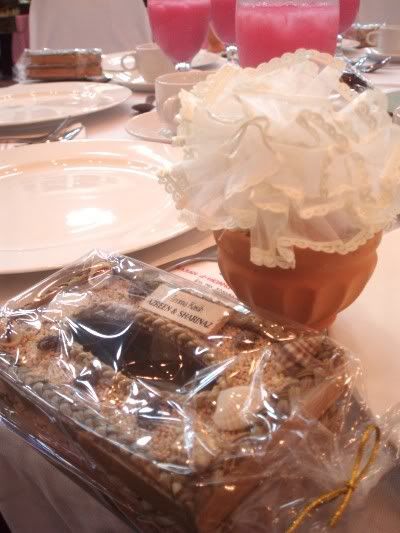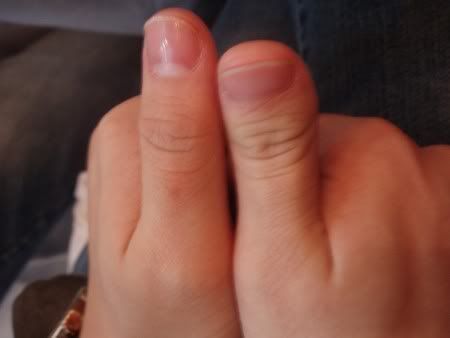 :: Finger deformities UNITE! (/>__<)/ This belong to Shy btw ::





9.00 pm, and on the brink of starvation....





:: Don't go there, woman... ::




Then finally at 9.30, they announced the arrival of the newlyweds. I gathered up every last bit of calories I had left in me and shamelessly barged my way through the now-standing crowd to capture the walk in.